Students and staff at Anderson County High School in Kentucky filled the gymnasium for a pep rally, which was only part of a cover for the surprise.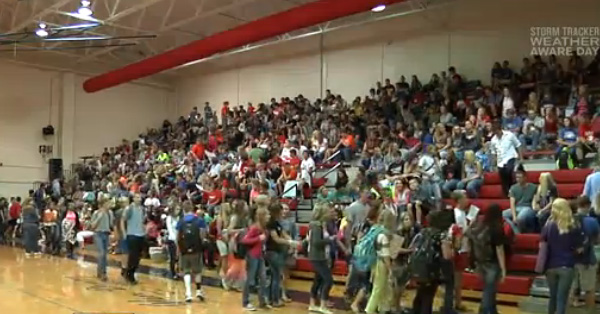 video screenshot / lex18.com
They made an annoucement that someone made a huge mess. And who better to clean it up than the janitor?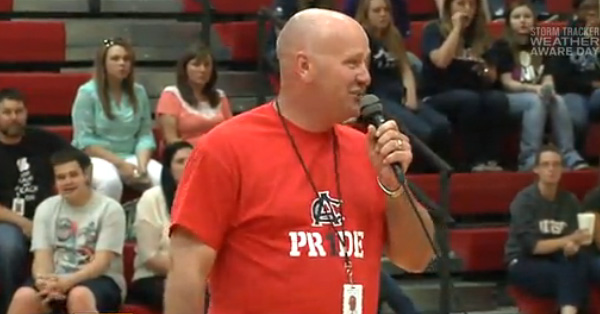 video screenshot / lex18.com
The school's janitor, Ricky Spaulding, came out to clean up the mess but when he reached down to pick up the trash he quickly realized this was no mess.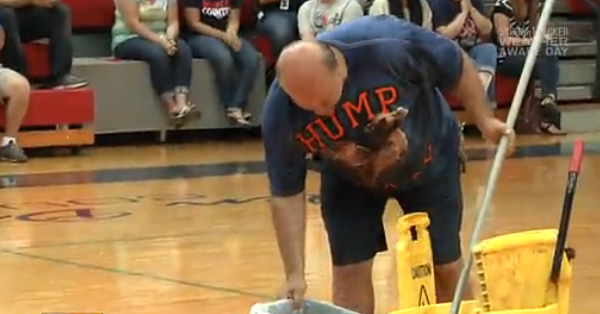 video screenshot / lex18.com
Instead it was a trash bag full of money that the students had collected totalling $1900, enough money to see his family overseas.
The secret donations started when staff members heard that Spaulding hadn't seen his son in over a year and had never met his new grandson.
"My son is stationed in Italy and we are going to see him," Spaulding said. "Words can't describe the joy that I feel right now."