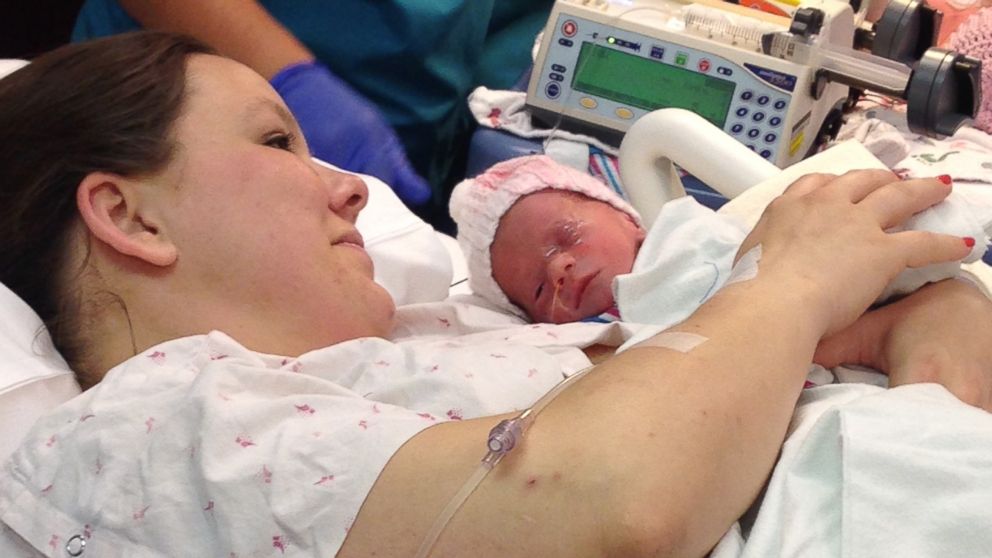 An Ohio mother who gave birth to twins got a special Mother's Day surprise Sunday when her difficult pregnancy culminated with the photograph of a lifetime: a picture of her babies, barely a minute old, holding hands as they faced their new world.
Sarah Thistlewhistle's newborns were monoamniotic—or "mono mono"—twins, a rare condition in which two fetuses share a single amniotic sack and remain in near-constant physical contact for the duration of the pregnancy. The formation occurs in approximately .3 percent of births and can require intensive care during the third trimester to avoid complications.
That prenatal connection between the two twins, Jenna and Jillian, made the moment all the more powerful, Thistlewhistle said.
The moment was captured by journalists and members of the hospital's communications team, who were covering the already unusual birth.
"I didn't think they would come out and instantly holding hands. It was overwhelming. I can't even put into words," she
told ABC News
. "There wasn't a dry eye in the whole OR."
The girls are reportedly healthy and under observation at Akron General Medical Center.