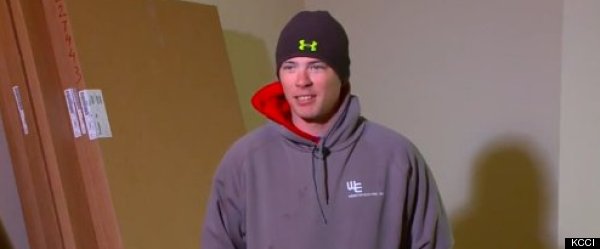 If you ever find yourself in need of help, you'll want to have this Army reservist around.
On Saturday, Yates, who has completed tours in Iraq and Afghanistan and was awarded a Purple Heart, heard a knock on the door.
Turns out Courtney Pearson, a local woman, became trapped under her SUV after a jack gave out.
Luckily, her children were playing outside and heard their mom scream, so her 11-year-old son ran to go get help. He found Yates three doors down.
Yates sprung into hero mode: He got Pearson out safely from underneath the car, and then rushed to the game. All before Pearson could even ask his name.
Pearson, who only suffered some bruising on her back and chest, plans on calling him soon to express her gratitude.