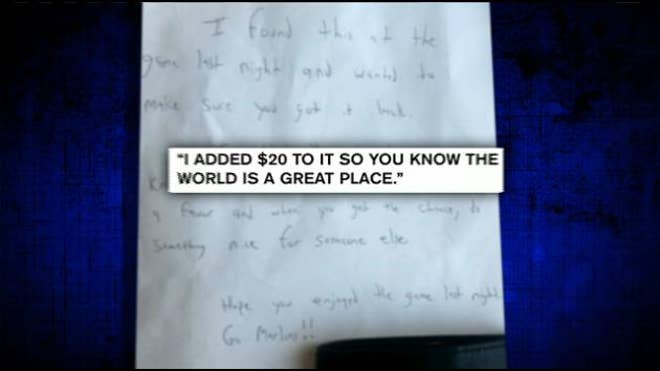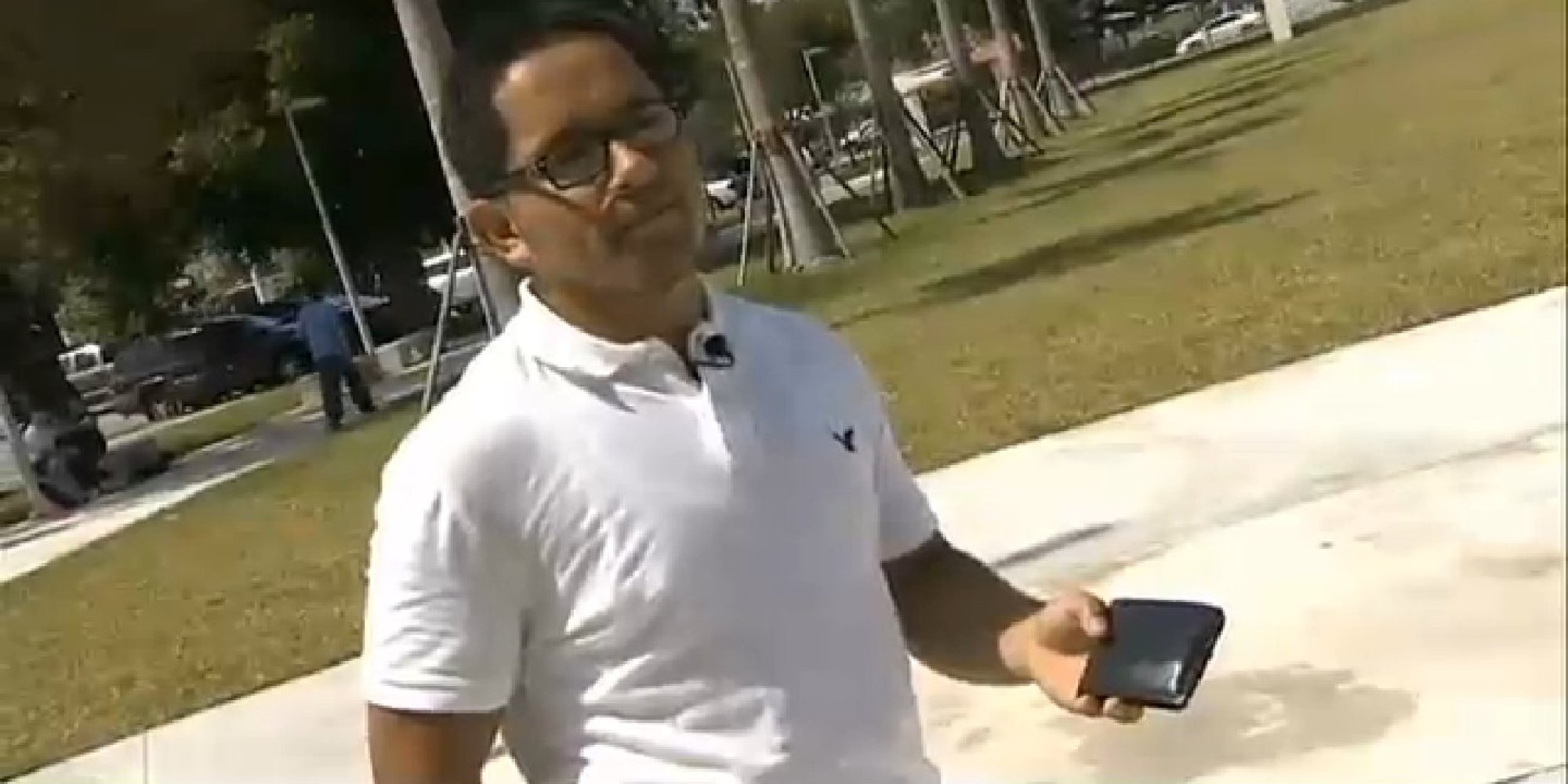 Bad: You lose your wallet on at a Marlins game.
Great: An anonymous good Samaritan finds your wallet and gets it back to you.
Amazing: Your wallet is returned with more money than when you lost it.
That's what happened to Cristhian Reyes, a Miami Marlins fan who lost his wallet during the Marlins-Rockies game Thursday then had it returned with an extra $20 and a note.
"This nice gentleman walked in, and I said 'May I help you?'" registrar Barbara Piedra recalled to WSVN. "And he said, 'Somebody lost this wallet. One of your students. I think it's one of your students from this school, lost this wallet at the game, and I just want to make sure he gets it back.'"
Reyes says he's looking forward to upholding his end of the deal.g