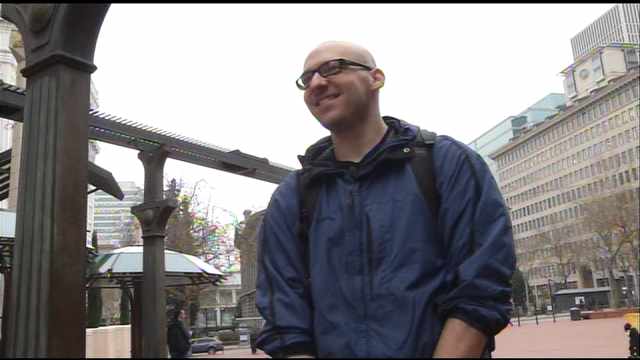 A Portland woman in the process of buying a home is cheering for a good Samaritan who found -- and returned – an envelope she lost that contained $2,000 in cash and a check for $38,000.
"I can't believe my good fortune," said Sharon Davis, 71. "What a good and amazing man."
However, Davis, 71, apparently lost the envelope somewhere in the Safeway parking lot. She didn't realize the envelope was missing until she returned to her car after grabbing a cup of coffee at Starbucks.
"The envelope had apparently slipped out from under her arm," Wurpes said.
Frantic, Davis began searching the area, asking shop clerks if anyone had turned in the envelope. She also called the sheriff's office.
Meanwhile, Brian DiCarlo, 23, of Clackamas had found the envelope in the parking lot. He saw the cash inside and called 911 to report his unusual find. He handed over the envelope and its contents to a sheriff's deputy responding to the call.
Working from the paperwork in the envelope, the deputy was able to locate Davis -- who was still frantically searching the Safeway parking lot -- and returned the missing money and papers.
DiCarlo could be reached for comment.
Wurpes had his own kind words for DiCarlo, calling him "pretty amazing."